Three courses in three unique locations
Let us show you the gastronomic side of Antwerp. This medieval city, Europe's second largest harbour, famous for its diamond district, world-renowned fashion designers, medieval city centre and baroque painters, has a thriving culinary scene as well. Your group will travel the city in style, by horse tram, and delight in a gastronomic journey, enjoying three courses in three different locations: an appetiser in an Antwerp city brewery, the main dish in a typical local restaurant, and dessert in a 15th century storehouse!
A gastronomic journey across Antwerp
Minimum number of participants: 15
Maximum number of participants: 60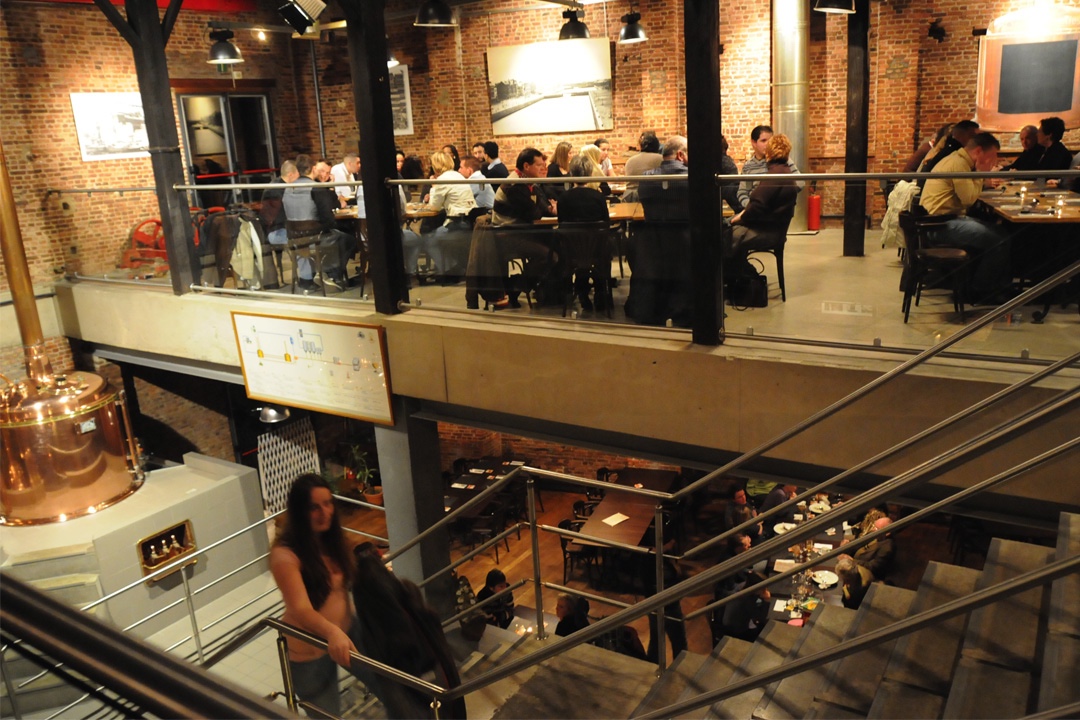 't Pakhuis Antwerp: local brewery with beer tasting
Did you ever ride on a horse tram? Probably not… The first horse tramline opened in Antwerp on May 25, 1873. Part of this system is still available for tourists visiting Antwerp. After we pick up your group, your guide will share interesting facts about the sights you'll see along the way. We'll drive you to a trendy neighbourhood in the south of Antwerp, where you'll visit a genuinely local brewery called 't Pakhuis. The building, a warehouse originally built in 1850, was recently transformed, and became the inspiration for this grand brewery. We'll let you taste its three most famous beers: Antwerp's Blond Beer, Antwerp's Dark Beer and 'Nen Bangelijken', which has an alcohol percentage of 9.5% and is regularly called 'the best beer ever.'
Appetizer, main course and dessert – in three locations
Appetizers will be served at the 't Pakhuis brewery, where your seats will give you a good view of the brewing space and brewing process. This will give you a 'taste' of a real artisanal brewery.
The horse tram will then bring you to your next location, again passing by some of Antwerp's famous sights. We'll treat you to an authentic Belgian cuisine main course in one of Antwerp's classic restaurants.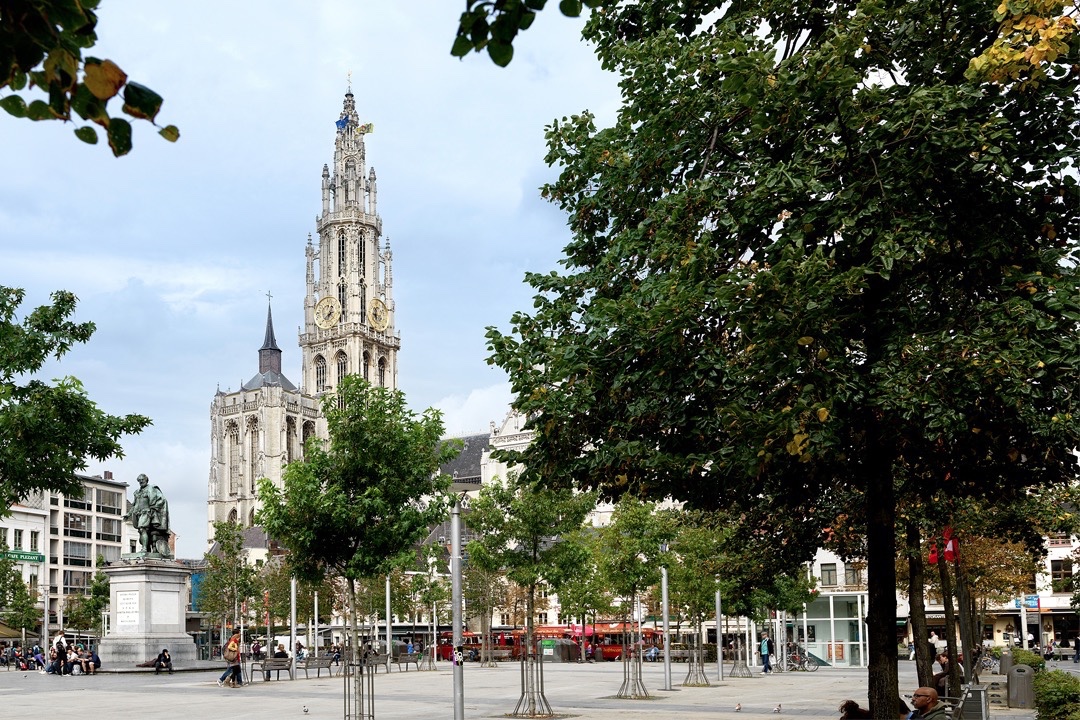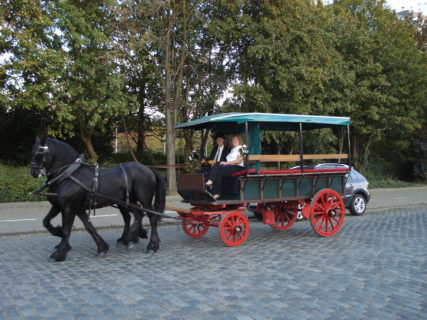 15th century street plan and cellar restaurant
A leisurely walk through Antwerp's medieval 'Vlaeykensgang' quarter will show you the city's medieval street plan, with its narrow roads and blind alleys.
Your dessert will be served in an authentic 15th century storehouse, which has been transformed to a cellar restaurant.
Let us spoil you with some of Antwerp's classic culinary treats.