Ghent Floralies 2021
The Ghent Floralies 2021 (1 – 9 May 2021) will be a true city festival, vibrant and interactive, and filled with flowers and plants. The sights and smells of the Floralies Gardens will please visitors of any age.
About The Ghent Floralies 2021
From May 1 to May 9, 2021, the city of Ghent will host the Floralies. The iconic Floraliënhal location in Citadel Park – is the backdrop for 10 days for the most beautiful creations of national and international top florists, ornamental growers, landscape architects and artists.
The Flemish horticulture shows its latest developments in the field of trends, sustainability, research & innovation.
What to expect from Ghent Floralies 2021
There will be Inspirational Gardens: we hope these will inspire you to develop your green thumbs!
You will find contemporary Floral Creations, put together by leading floral artists from all over the world.
The city of Ghent, besides being a centre of ornamental plant cultivation, is world-renowned for its historic inner city. We will show you its famous landmarks from the water, while enjoying a boat cruise and on foot. This will make your group's day out in Ghent and to the Floralies a memory to treasure forever.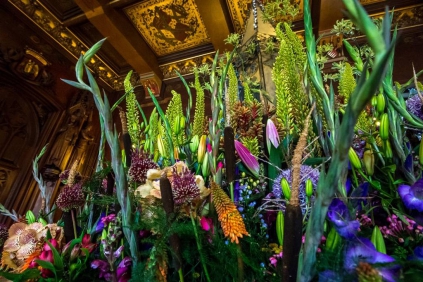 Plan a group visit to the Ghent Floralies 2021