Citytrip Ghent, A truly authentic city
Did you know that the National Geographic Traveller listed Ghent, at the confluence of the Scheldt and Lys/Leie river, as the third most authentic city worldwide? Or that this medieval city is the proud owner of several buildings on the World Heritage list? You won't believe the large variation of building styles on display, from flamboyant Gothic to sober Renaissance. And did you know that it has neighbourhoods where the original medieval street plan is still intact? That it has a castle built in 1180? A city centre where you can enjoy a romantic canal cruise and admire the city from the water? Gabled guild houses that line Ghent's historical streets…?
Citytrip Ghent
Minimum number of participants: 15
Maximum number of participants: unlimited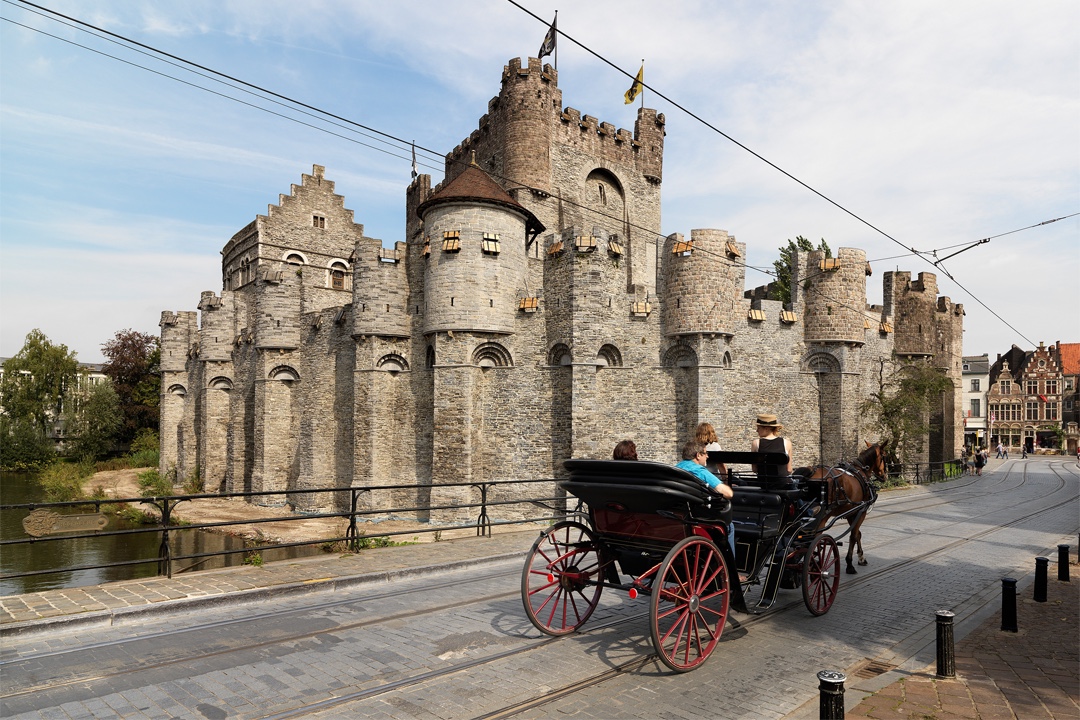 Difficult choices of what to do on your citytrip Ghent?
So many things to do in Ghent… that's why we're here to help you make those difficult decisions of what to see and do when in Ghent. Our experienced tour guides will bring history to life and will proudly show your group why Ghent is such an historical marvel. Let us tempt you with some more examples of the abundance of highlights you'll enjoy during this Ghent day trip:
From one of the city's bridges, one can see the postcard panorama of these three towers: the Belfry of Ghent, the steeples of the St. Nicolas church and Saint Bavo's cathedral. Through winding alleys and cobbled streets with numerous restaurants we will visit the Castle of the Counts, an imposing fortress that used to be the residence of the count of Flanders. Later on it was used as a courthouse, a jail and even a textile factory. We'll show you 'Dulle Griet' (Mad Maggie), a 15th century cast iron cannon, weighing more than twelve tons.
Museums
Ghent is proud to show some impressive collections in its local museums. We will travel by water taxi to the Bijloke site to visit the STAM city museum. A short walk will then take us to the Citadelpark for a stop at the Museum of Fine Arts (MSK Ghent) and the Museum of Contemporary Art (SMAK). The recently renovated Museum of Fine Arts offers a survey of Flemish art from medieval times to the first half of the 20th century, with top-class works by Jeroen Bosch, Rubens, Ensor, Magritte and the painters of the so-called Latem School. SMAK houses an overview of contemporary art that is at times a bit shocking, but well worth the visit.
And at the end we're sure you'll agree with our choice of 'things to do in Ghent' and we know you'll have fallen in love with this truly unique Belgian city!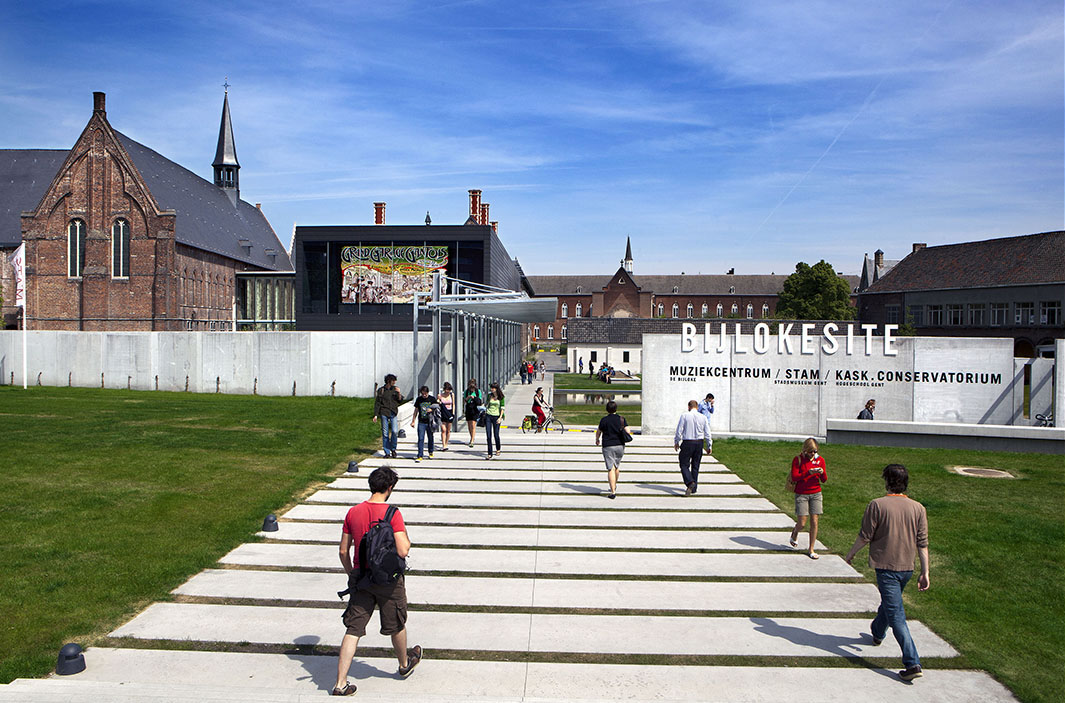 We help you plan your citytrip Ghent.