Join our Belgian Coast Day Trip and get a taste of Belgian seafood
Have you ever heard of shrimp fishing by horse… probably not? We'll explain! Would you like to try locally caught and prepared seafood? Then this is the tour for you. We'll travel by coach and visit the Flanders coast. The full-day Belgian Coast Day Trip also includes several war memorial sites and Belle Epoque architecture.
Belgian Coast Day Trip
Minimum number of participants: XX
Maximum number of participants: XX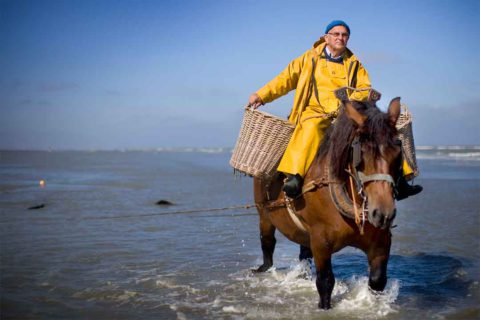 Experience Belgian seafood
About that shrimp fishing by horse: the Belgian coastal village of Oostduinkerke is famous for this ancient tradition and you'll find this folkloric activity only here. Don't worry, we'll explain to you in full detail! You'll also get to taste this fresh North Sea shrimp and it will be served with a regional Rodenbach beer. Servings of the famous Belgian mussels, oysters (Ostendaise), tureen of fish and North Sea fish soup will all be on the menu.
Historic sights as well…
The Belgian Coast Day Trip will visit other points of interest on the Flanders coast as well. In Nieuwpoort the tour features a visit to the Albert I memorial with a view over the famous locks that played such an important role during WWI. We'll drive along the German Atlantikwall near Ostend, and enjoy the views from there.
Belle Epoque in De Haan and coastal villas
One of the Belgian coastline's most attractive resort towns is De Haan, and we'll show you the many architectural highlights of the Belle Epoque age that are still widely present there. When we visit Knokke you'll admire the abundance of beautiful villas in this fancy beach resort.
This tour can be taken as a day trip from Brussels to the Belgian coast.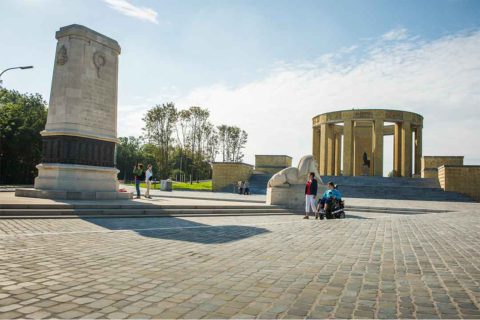 More information about the Belgian Coast Day Trip