About the Chocolate Workshop Ghent
Calling all chocolate lovers! Isn't this something you've always wanted to do? Chocolate is everyone's favourite sweet, chocolate is for lovers; is it an aphrodisiac, an international symbol for love? Indulge yourself for a few hours and let us show you how chocolate is made, and how you can make your own! After finishing this chocolate workshop in Ghent, you can officially call yourself a real 'chocolatier.'
Chocolate Workshop Ghent
Minimum number of participants: 15
Maximum number of participants: unlimited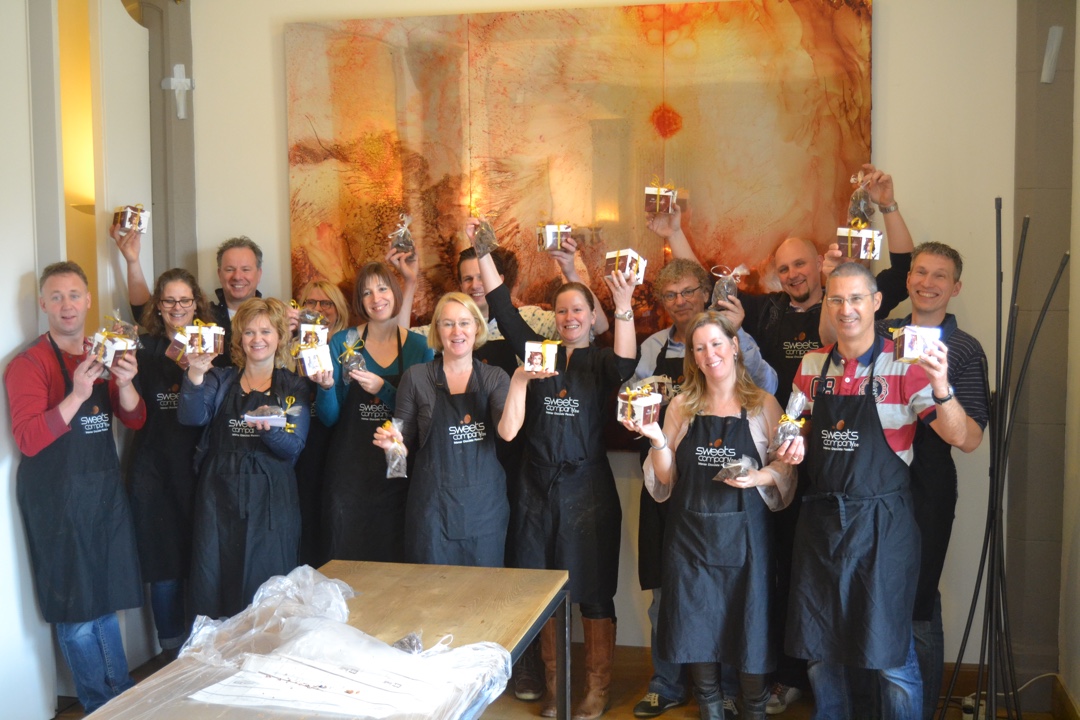 What to expect from the Chocolate Workshop
If you want your group to spend a mouth-watering evening surrounded by the sights and smells of the best Belgian chocolate in Ghent, ask us to organise this chocolate lover's dream tour. It takes place in Ghent's best chocolate shop where, under the guidance of a professional chef, we'll first tell you all about the different types of chocolate, the tempering of chocolate and other basic principles of chocolate-making. But then you'll get the chance to roll up your sleeves: you can start making your own pralines or truffles. The biggest treat is that you get to take home all the goodies you made. We'll even offer you a nice glass of wine and a delicious goodbye gift.
Belgian chocolate
So why is Belgian chocolate world-famous? One reason is we've been doing this for a long time; Belgium was the first country in Europe that started using cocoa beans to make chocolate. Even the Swiss learned the trade from the Belgians.  We were also one of the first to invent machines that produce a smooth chocolate paste. Additionally, most Belgian villages have at least one chocolate shop and they all have their own (secret) recipes, carried from one generation to the next. This is what we do, we make chocolate! And this long tradition results in many, many different handmade chocolates, famous all over the world.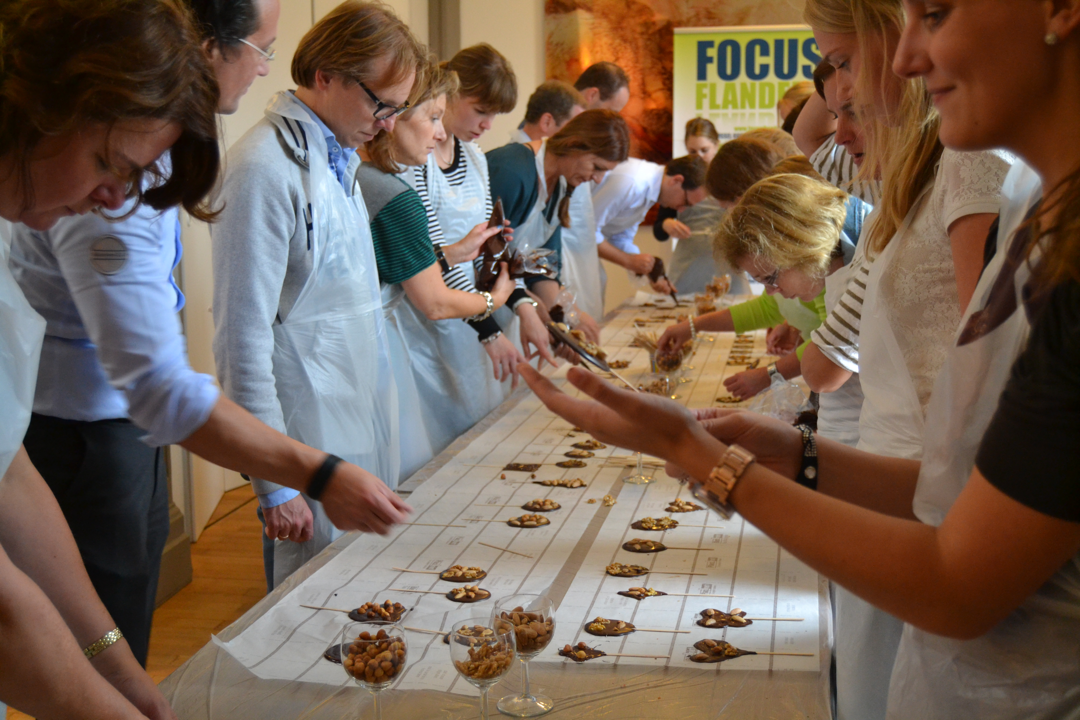 Add the chocolate workshop to your trip to Ghent
We're convinced this Ghent chocolate tour will make you fall in love with chocolate all over again!