Visit the Belgian coast and experience the Belle Epoque
Visit the Belgian coast by historical coastal tram and go back in time, all the way to the Belle Epoque (1870 – 1914). This was a time when Europe's middle class prospered and tourism became increasingly important. Several of the grandest buildings in the coastal towns of Blankenberge and De Haan have been restored and now offer a glimpse into that carefree and festive Belle Epoque era. This excursion can be either a morning or an afternoon programme, and we can optionally add a transfer, extended visit, lunch or dinner.
Visit the Belgian coast
Minimum number of participants: XX
Maximum number of participants: XX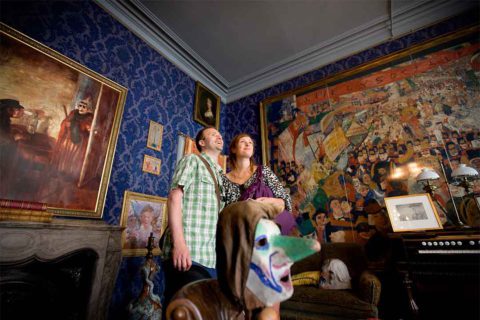 Visit Blankenberge
We'll show you what life was like, over a century ago… After your half-hour historical tram ride we'll stop at the seaside resort of Blankenberge where we'll visit the Belle Epoque Centre, housed in three stately homes (of 1894) that have been lovingly restored. There's an interactive exhibition, nostalgically documenting the influence art nouveau had in Blankenberge, through posters, picture postcards, clothing, footage and decorative wall tiles.
Visit De Haan
The second stop of our historical coastal tram ride will be at De Haan. During a one-hour walk, we'll show you the many Belle Epoque-style buildings in this town. Belgian King Leopold II was very involved in the rise of the town; and Albert Einstein was its most famous resident!
Visit Ostend
On the way to Ostend, again by Belle Epoque-style coastal tram, we will treat you to Ostendaise Oysters, and tell you all about their origins. At the end of the 19th century, these were hugely popular with the rich and famous.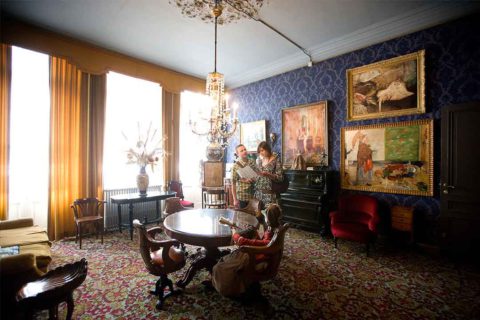 More information about the visit to the Belgian coast