Belgian Castles tour
Did you know that Belgium has more castles and fortresses per square mile than anywhere else in the world? For those groups that would like to go back in time and experience what life was like then, admire architectural sights that are hundreds of years old (dating back as far as the 8th century), or stroll through impeccable gardens, this 7-day Belgian Castles Tour is it!
The tour is filled with Belgian castles and gardens, located both in cities and in the countryside. Your guests can even sleep in real medieval castles, all top-ranked and the best in the country.
Belgian Castles Tour
Minimum number of participants: 15
Maximum number of participants: 40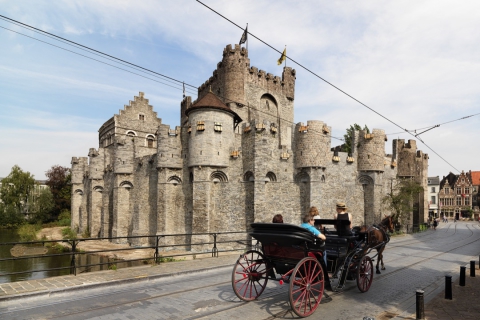 About the Belgian Castles tour
On our multi-day castles tour in Belgium we'll show you the best castles, fortresses and gardens in the country. Some of the highlights you'll visit are Beersel Castle (with 3 massive watchtowers and surrounded by a wide moat), the fairytale-like Gravensteen Castle, the very popular river castle of Bouillon, and the Royal Castle of Laeken (the official residence of the King of Belgium and the royal family).
The tour will take you to both Flanders and Wallonia and accommodations are in some of Belgium's most charming castle hotels and in unique, always historic, four-star hotels. You'll feel what it was like to live in a real chateau.
Explore the most beautiful castles in Belgium
This multi-city Belgian Castles tour will take you to palaces, chateaux, river castles and cathedrals in the medieval towns of Brussels, Namur, Gembloux, Dinant, Bouillon, Modave, Hainaut, Bruges and Ghent. Our experienced guides will take you on leisurely strolls through the gardens of the Château de Freÿr (owned by the same family for 20 generations that's still living there now), Château de Seneffe (neo-classical estate converted into a silver museum, with more than 500 pieces of French silverware), Château d'Annevoie (known for its extensive water gardens that surround it), and Château de Beloeil (that lies in the middle of a magnificent Baroque garden designed in 1664).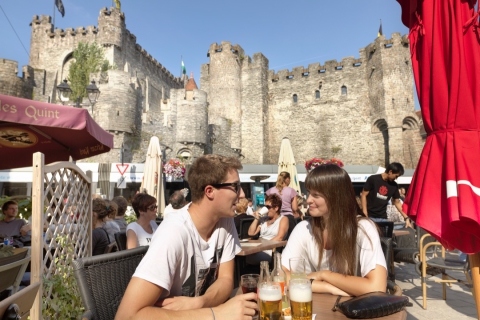 Request more information about the Belgian Castles Tour