Belgium by Train
This highly original 5-day tour, where your group will travel through Belgium by train, and will sleep in the new Train Hostel Schaarbeek, will delight railway enthusiasts young and old. Train travel is kind of magic … and we will immerse you in everything having to do with trains! You will visit the historical cities of Brussels, Bruges, Ghent and Antwerp, and on top of that, you'll go to see the newly opened Train World Museum in Schaarbeek (Belgium's national railway museum), where you can admire the oldest preserved locomotive in Europe.
Train World Group Tour
Minimum number of participants: 15
Maximum number of participants: 50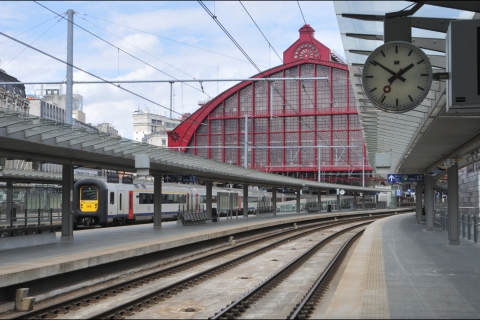 Train World Group Tour
During this tour, your guests will experience the best of two worlds: trains and old-world history. Not only will all travel be done by train, you will also get to sleep in the new Train Hostel Schaarbeek for four nights! This hostel offers accommodation both in regular rooms and in real railway carriages. Just imagine: just a few years ago these sleeper carriages were still travelling the European routes!
Next door to the Train Hostel is the Train World Schaarbeek museum, which the museum itself calls a 'train opera.' You will have an unforgettable time here, learning about both the history and the future of railway technology. One of the most important objects in the museum is the 'Pays de Waes' locomotive (1842), the oldest preserved locomotive in Europe.
Explore Belgium's most beautiful cities, and their stations!
Your group will take the train from Schaarbeek to Brussels, and take a walk through the historical centre to see all its famous sights. From Brussels station central/nord we will take you to Bruges, by train again of course. Then later, we'll take the train from Bruges to Ghent (Ghent-Sint-Pieters railway station). You will love the old architecture, canals, chocolate and ambiance that these cities have in abundance.
After taking the train from Brussels to Antwerp, you will be surprised by Antwerp Central Station, the most beautiful train station in the world. With its 19th century railway architecture, it is often called the 'Railway Cathedral.'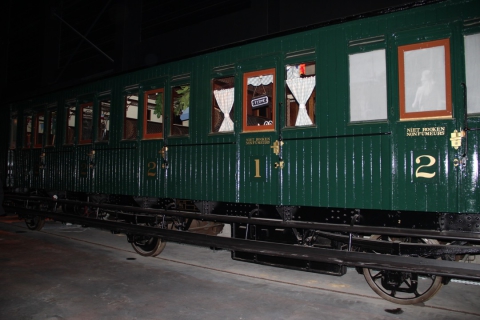 More information about Train World Group Tours