Best of Belgium and Luxembourg: 13 towns in 7 days
On this '7-day, 2-country, 13-town' Belgium and Luxembourg Tour we will show your group the very best of what Belgium and Luxembourg, with their central location within Europe, have to offer. The tour will be filled with strolls through historical city centres, medieval and modern architecture, gabled houses, romantic cruises on city canals, hand-picked local restaurants in breathtaking locations with authentic food, EU institutions, battlefields, beer tastings, a Unesco World Heritage site, and a European Capital of Culture…
Brussels, Bruges, Ghent, Antwerp, Mechelen, Leuven and Luik all have their own characteristic old city centres and museums filled with centuries-old art. We'll take you on walks through these old worlds and show you the sights. In Bruges, we'll also take you on a cruise through the city's canals and in Brussels we'll tour the more modern architectural sights and the European government buildings. Of course, a beer brewery tour cannot be missed and this will include a tasting as well.
Best of Belgium and Luxembourg
Minimum number of participants: 15
Maximum number of participants: unlimited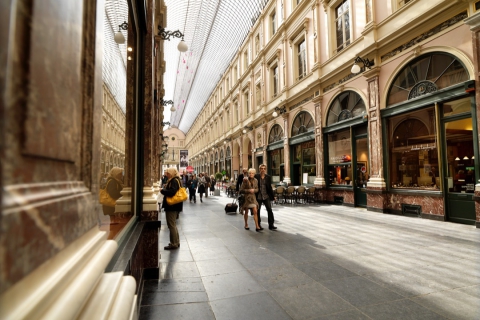 In the municipality of Bastogne we'll pay a visit to the Bastogne War Museum, a very lively and interesting war museum, built to commemorate the "Battle of the Ardennes," one of the most fierce battle zones during the Second World War.
We'll then cross into the Grand Duchy of Luxembourg, the world's only remaining grand duchy. We will visit its capital, Luxembourg, a Unesco world heritage site.
The Ardennes, a region of extensive forests, rough terrain, rolling hills and ridges, is home to the cities of Bouillon (with its medieval fortress), Dinant and Namur (the capital of Wallonia). We will then relax during a cruise on the river Meuse, from Dinant to Anseremme.
Our 7-day itinerary in Belgium and Luxembourg will end in the town of Mons, the European Capital of Culture in 2015.
Visit the best of Belgium and Luxembourg
Whether you are looking for an extensive programme or some specific services, we make your escape perfect.