About the Tour of Belgium
Focus Flanders gives you—and your clients, employees, or customers—the chance to experience the best of Belgium with our custom-designed Belgium Tours. Let us present you with a three-day tour during which you will visit Brussels, the crossroads of Europe, Bruges and Ghent, where you will experience true medieval towns, and last-but-not-least Antwerp, known as the centre of commerce, and by that we mean diamonds…
Let us tempt you with our suggestions… but make up your own mind about the details; you know your customers best!
Tour of Belgium
Minimum number of participants: 2
Maximum number of participants: unlimited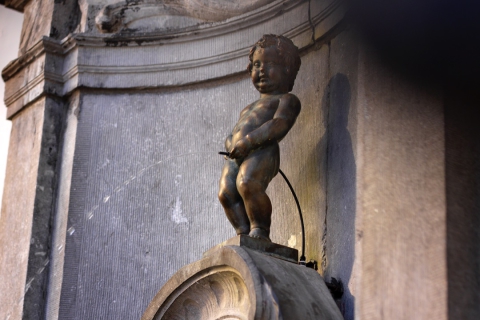 Brussels
The cosmopolitan city of Brussels is of course well known as the capital of the European Union, and this is where we'll start off our Tour of Belgium. But did you know that there's also a Louis XVI-style castle, the Royal Palace of Laeken, where King Philippe resides? And a square that is on UNESCO's World Heritage List? The Grand Place is one of the most beautiful squares you'll ever experience; surrounded by guild houses with ornate gables, a gothic Town Hall stemming from the Middle Ages, and the Maison du Roi, a museum dedicated to the history and folklore of Brussels. We'll of course not forget Belgian chocolates and beer. The beer-lovers in your group will be happy to know that a brewery visit, and a tasting, is included. Oh, and then there's Manneken Pis, the world-famous statue of a little boy, urinating right in the middle of town…
History in Ghent and Bruges
The medieval towns of Bruges and Ghent are next on our Belgium Tours.
Bruges, the 'Venice of the North,' is renowned for its canals, cobbled streets and medieval buildings. Its architectural styles include Gothic, Renaissance, Gothic Revival, and Neo-classical. How about a 366-step climb to the top of a 3rd century belfry? We'll also throw in a boat cruise along the city's famous canals.
Ghent is another perfectly preserved medieval city. We'll admire the 1432 altarpiece by the Van Eyck brothers titled 'The adoration of the Mystic Lamb.' A walk through the charming Patershol district will bring us to the recently restored Friary of Calced Carmelites.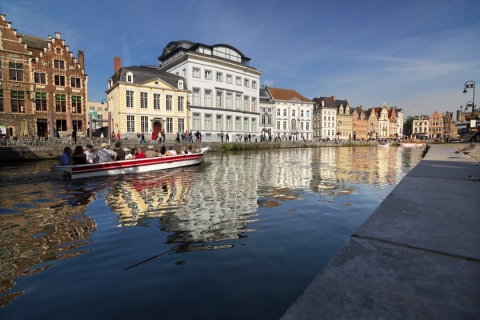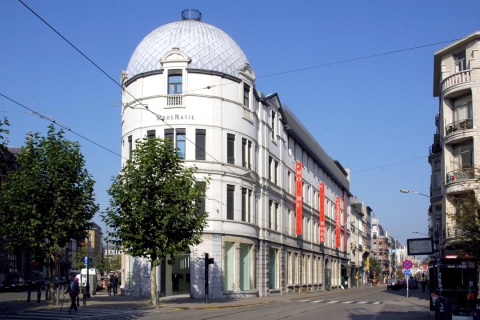 Trendy and cosmopolitan Antwerp
In Antwerp, our Tour of Belgium will start in the most beautiful train station in the world, nicknamed the Railway Cathedral. Next will be Antwerp's famous diamond district, where we'll observe the hustle and bustle of the lively diamond trade still going on today. We'll of course admire the famous works of Rubens and other Flemish master artists.
Our experienced guides will make sure you'll visit many of Antwerp's famous sights, find your way around the narrow streets and alleyways that lead nowhere, and get a taste of some famous beer-based dishes.
Request more information about this tour